Important Dates:
Thursday, September 9th @ 6:00 PM:  Candidate Forum, Levy County Commissioner's Board Room, 310 School Street
Tuesday, September 14th:  Municipal Election, Dogan S. Cobb Municipal Building, 660 East Hathaway Avenue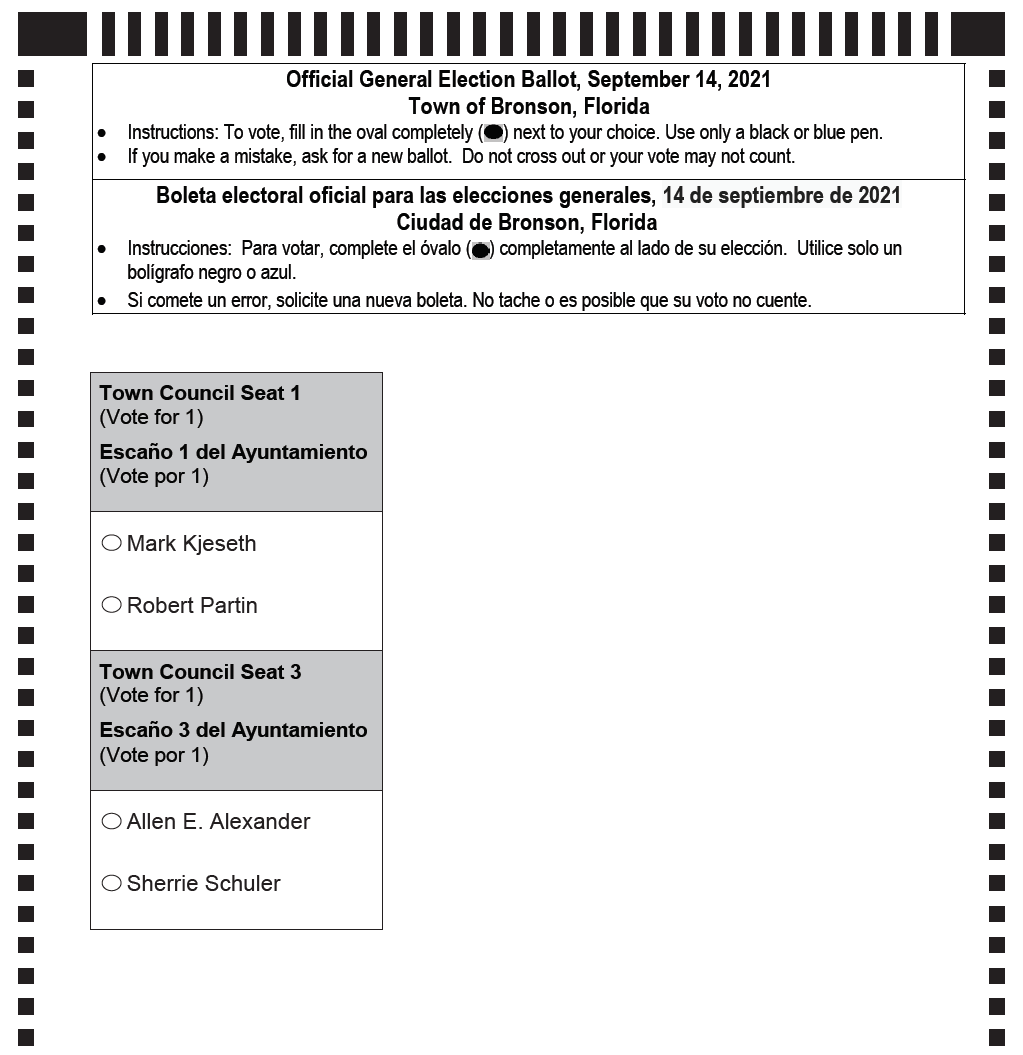 Town of Bronson Canvassing Board Members:
County Judge James Browning
County Commissioner John Meeks
Town Manager Sue Beaudet
Deputy Town Clerk Wendy Maragh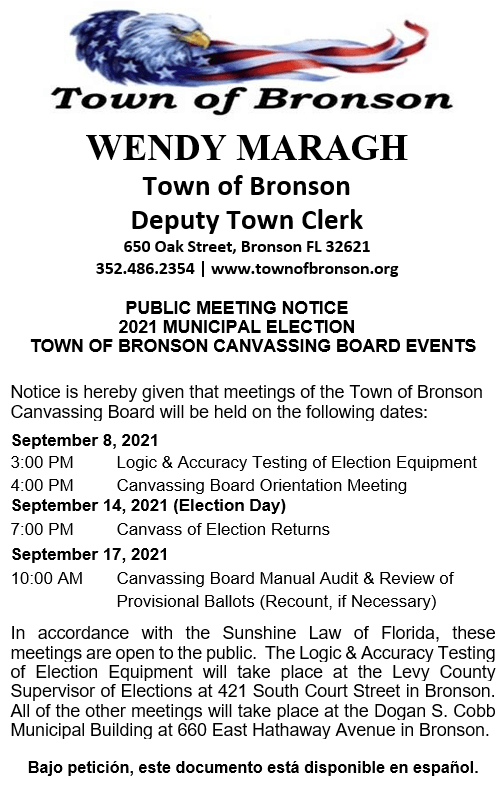 INSPECTION OF BALLOT MATERIAL (F.S. 101.591)
Each candidate, political party official, political committee official and authorized designee seeking to review or inspect ballot materials must call the Bronson Town Hall at (352) 486-2354 and request access at least 24 hours prior to such access being granted.
All persons authorized by Florida Statute 101.572(2) who wishes to review or inspect ballot materials must complete an attestation before access is granted.

Authorized designee must have a signed letter from the candidate or entity designating them as a representative.